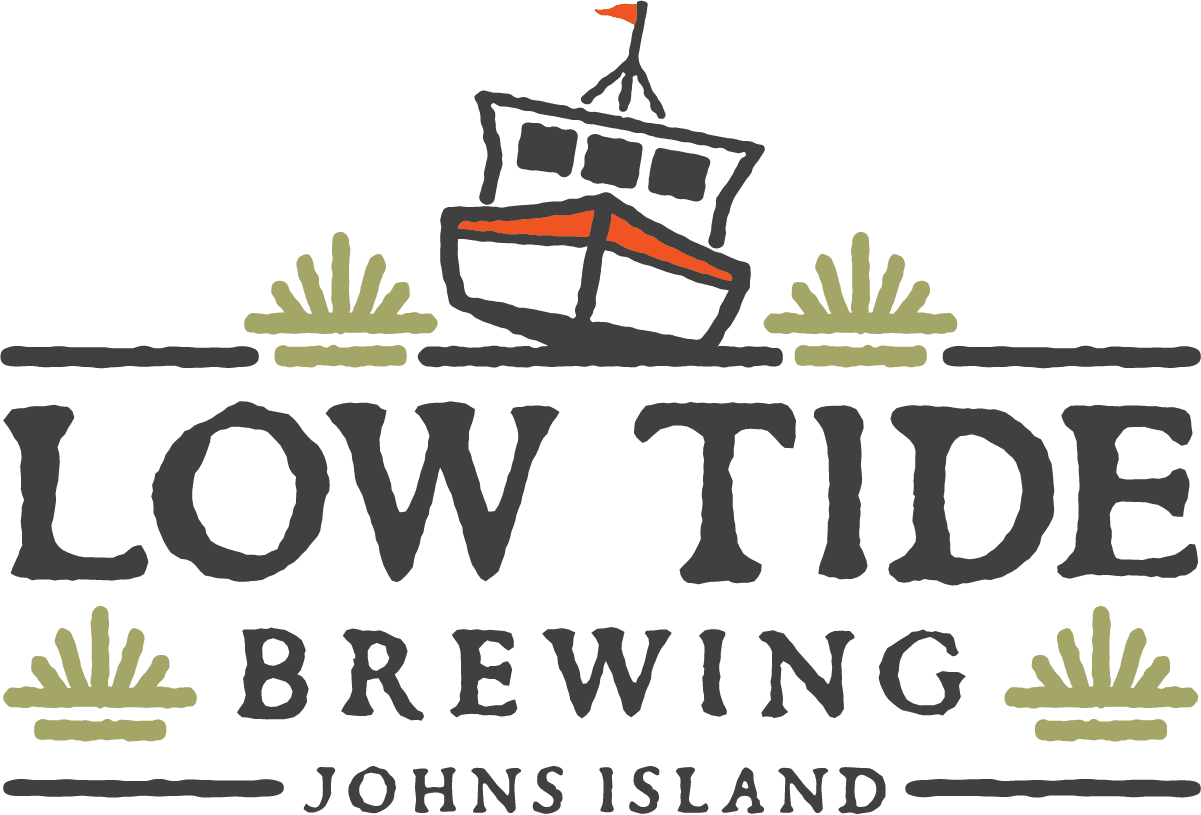 Food & Beverage
,
Ecommerce
Search Engine Optimization
,
Marketing Strategy
,
Website Design
,
Website Development
Low Tide Brewing came to Squeeze for help with improved rankings in Google Search, Marketing Strategy, and Website Development.
The primary objective of our campaigns with Low Tide began by improving search rankings to improve brand awareness and customer volume at the brewery. Low Tide features a rotating cast of local food trucks. That aspect of the brewery is a huge draw and Low Tide features new creative and original beer recipes regularly. We began with a focus on keywords to support those unique features of the brewery.
Low Tide Brewing also wanted to upgrade the user experience on their website to support the sale of branded merchandise, prominently feature their beer menu and specialty beers, and highlight their local food truck partners and schedule.
With those priorities and goals established, the Squeeze team got to work on the Low Tide SEO Campaign and website rebuild.
1. Search Engine Optimization
In order to improve Low Tide Brewing's visibility in Google Search we started with a primary list of 15 keywords for the Search Engine Optimization campaign. We performed extensive on page SEO for their original website, built hundreds of citations, and began an aggressive local backlinking campaign. Squeeze SEO is unique. While many agencies focus on one aspect of Search Optimization (only backlinks, only on page SEO, or only citation support), Squeeze performs what we refer to as "Comprehensive SEO" going after every single variable that effects a business ranking in search results.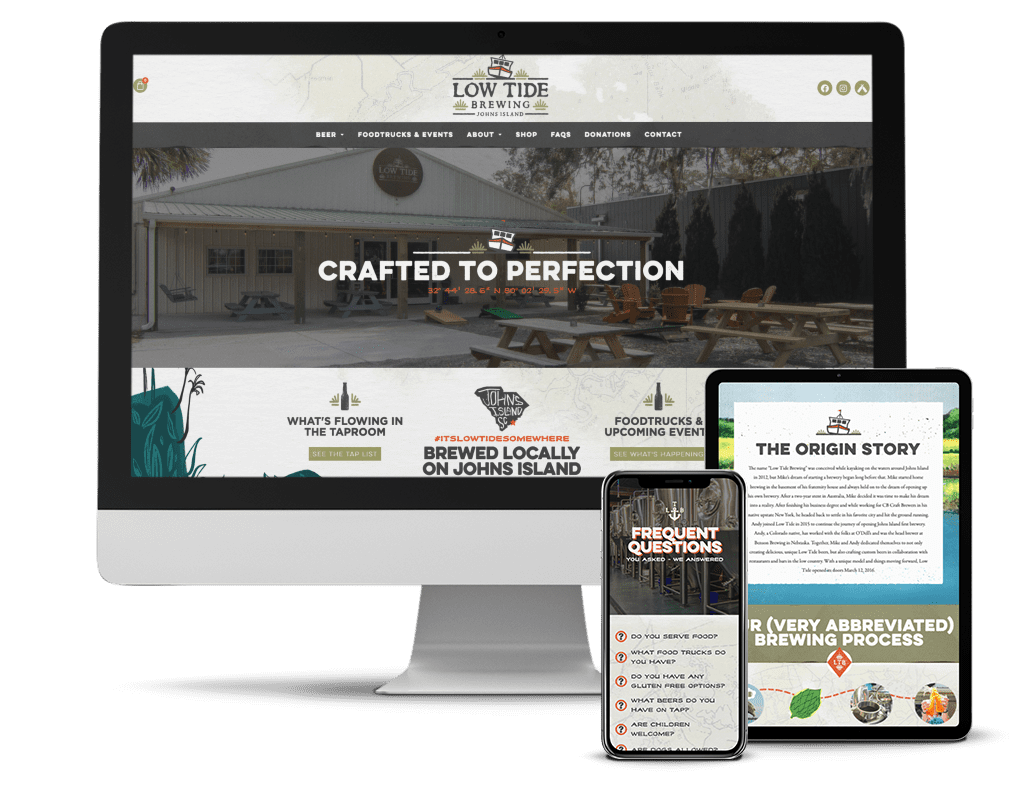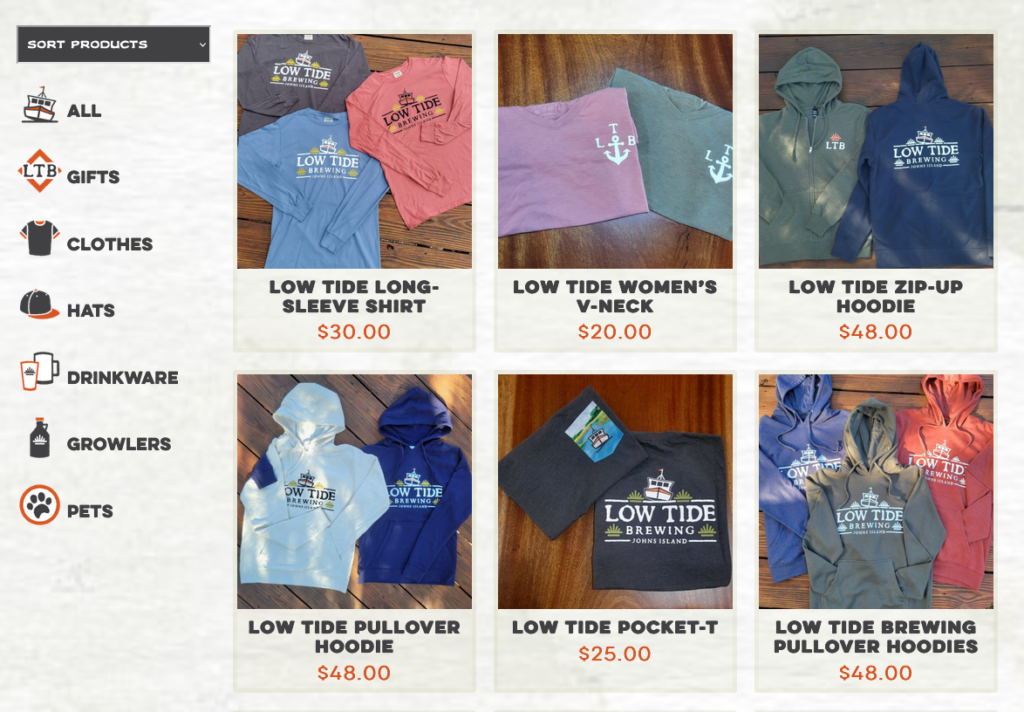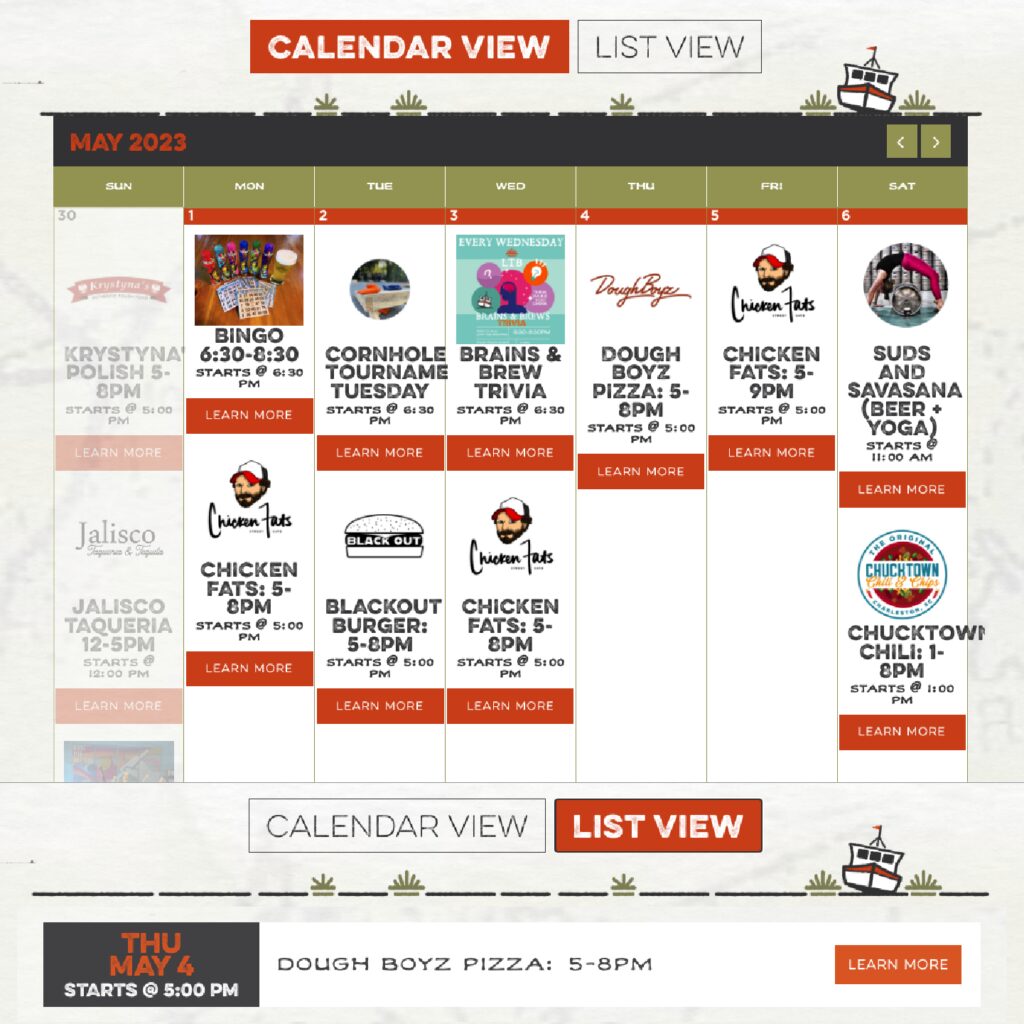 increase in website traffic
increase in keywords on page one
monthly revenue solely from online sales
Since we started working with Squeeze Marketing we have seen a dramatic increase in not only our website traffic but our foot traffic as well. Team Squeeze helped us fully redesign our website, so it is much more user friendly and provides all the necessary information for our business. Now interested customers and returning customers can easily navigate to the right sections for quick answers, event info, and beer updates. We can barely keep up with sales since our online store received a makeover! The new website is easy to navigate on the back side as well. We are thrilled with the growth we have seen and are grateful for all the hard work Squeeze put into our new site. They were laid back, easy to work with, and made it fun!

ALLISON HAVENS, OPERATIONS MANAGER
2. Website and Graphic Design
Working with a local artist, the Squeeze development team designed a completely custom website for Low Tide that integrates the art and design on their cans and bottle labels throughout the website. 
We built an ecommerce store on the website to support the growing demand for merchandise as the brewery gained much more visibility online. The launch of the new website and SEO campaign created massive visibility for the brewery locally and built an additional revenue stream through online merchandise sales.