Squeeze is a full-service marketing agency dedicated to helping businesses of all sizes achieve their goals on and offline - and we have a lot of fun doing it!

Great question. We do it all!
We help businesses distinguish themselves from their competitors with a combination of creative, digital, and strategic services tailored to meet, and exceed, each client's unique goals.
Bring Squeeze on as your in-house marketing team or let us fill in the gaps.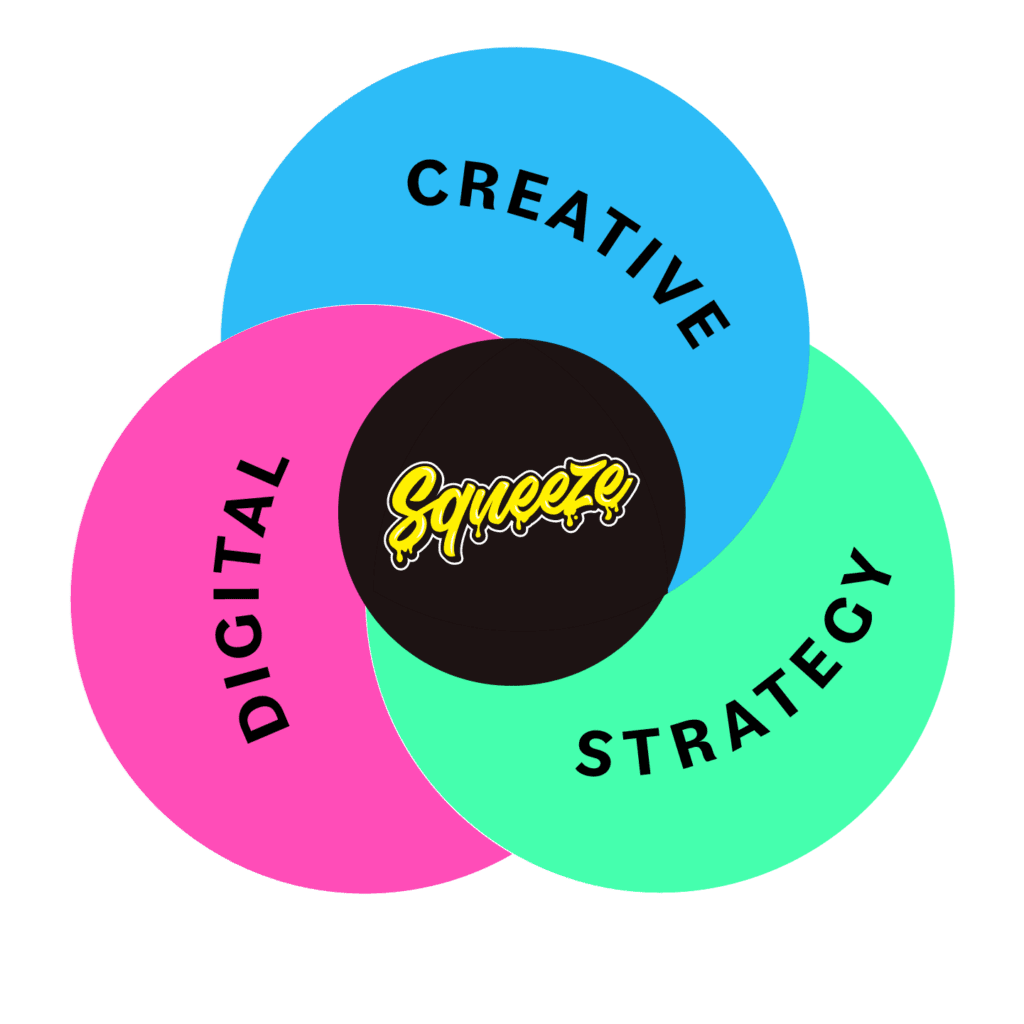 Our in-house team of designers, developers, and content creators have one goal – to make you look good!
Squeeze leverages your digital assets to increase visibility and maximize your ROI while delivering real-time, measurable results.
Squeeze builds proven business development, marketing, and digital strategies that connect you to your customers and clients.
WANNA DIG INTO THE NUMBERS?